Receive Corgi-L as a periodic collection of messages in a single email.
Visit: https://corgil.groups.io/g/list/editsub (you will need to sign in to your groups.io account using your Corgi-L email address):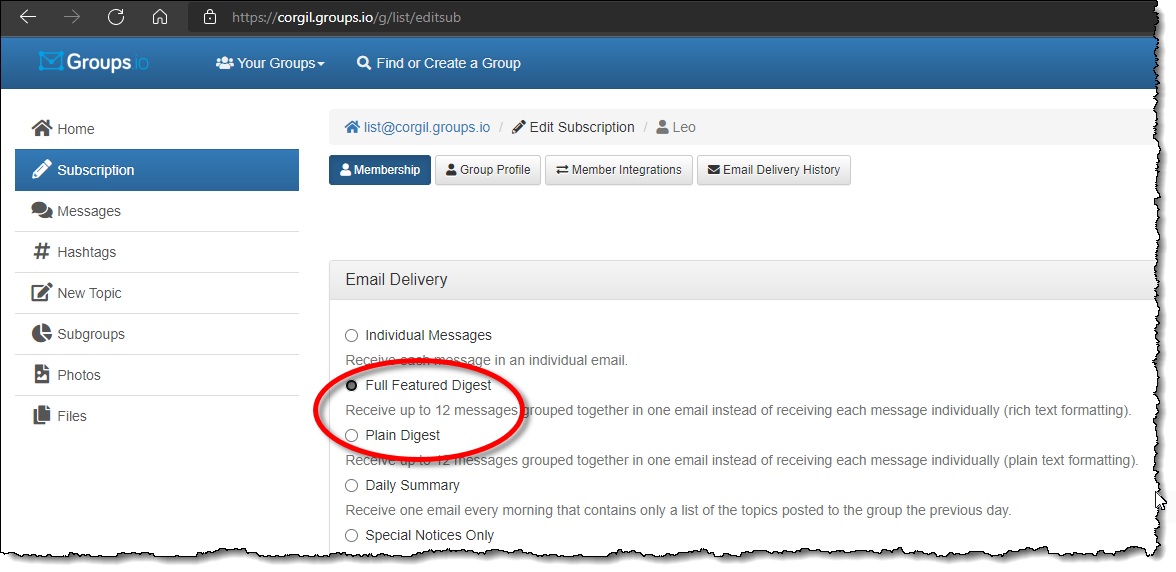 Change the "Email Delivery" setting for your account to Full Featured Digest. This is the HTML/rich text digest. If, for some reason this doesn't display properly in your email then consider switching to Plain Digest instead.