DRAFT
Corgi-L has been in existence for a very long time, first as an email list and now also as this group. One thing that sets us apart is that both are moderated by your administrators to keep Corgi-L a safe place for us all.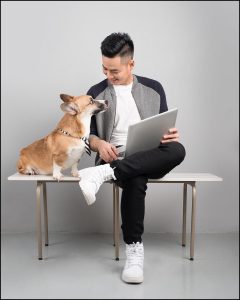 That means: no off topic posts, especially politics, animal rights/activism, and let's keep it to our two corgi breeds and corgi mixes. We don't allow selling or advertising of dogs, or posts in search of a breeder/pup. If you looking for a breeder please check the national breed club for the breed you're interested in. (In the U.S. that's the Pembroke Welsh Corgi Club of America or the Cardigan Welsh Corgi Club of America.)
Posting of rescues needing placement from legitimate club-associated or non-profit rescues is generally OK.
We do allow fundraising, but only for non-profit Corgi rescues and groups. We can't allow individual fundraising such as GoFundMe's as there's no objective way to verify legitimacy.
On Facebook we do currently allow limited sales of corgi items, and will continue to do so as long as this policy isn't abused (too frequent posting, etc). Sales continue to be not allowed on the email list due to the agreement with our Listserv host, TAMU.
Posts that violate the rules will be rejected. Comments that violate the rules will be deleted when they come to our attention. We may try to contact you via private message (PM) — that's generally unreliable, but it's really all we have.
Do not add anyone to the group without their permission. Instead, point them at the group (https://www.facebook.com/groups/CorgiL/) and let them decide whether or not they want to join.
Questions, complaints or comments? We will help! Contact one of your administrators: Marcia Kennedy, Leo A. Notenboom, Elizabeth Myhre, Sheila Carter, Greg Dowle, Peggy Neumeier, Carolyn Cannon. You can also send email to the administrators via CORGI-AD<at>listserv.tamu.edu (replace the <at> with @).
These rules are posted on our website where they're also kept up-to-date with any changes. Please visit http://corgi-l.org/facebook/ – You'll find a lot more information about Corgi-L there as well.